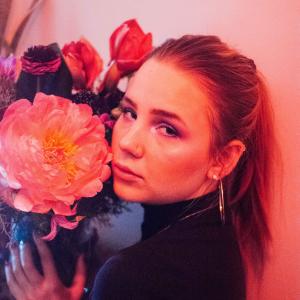 Tiffany Tremaine
Artist member since 2020
Toronto, Ontario
Tiffany Tremaine is an artist located in Toronto Ontario, whose work focus's on life and all of it's little things. Tiffany looks to explore life and how it works and evolves, and uncover the mysteries in our morals, ethics, and emotional evolution in her personal work exploring her poetry as a living memorial.
Tiffany recently attended OCAD University of Art and Design, recieving a Bachelors of Fine Arts (BFA) in the Life Studies program with Honours and Distinction. Prior to OCAD U, Tiffany studied at H.B. Beal Secondary School in London Ontario, completing the BEALART interdisciplinary program, as well as a year of specialization in Photography and Painting. Tiffany's work has been featured in publications, and small gallery shows. Notably, Tiffany's collaborative project "Bio Design Inc" was preformed with Ahlena Sultana McGarry, Bracha Stettin, and Chris Liethead at the MOMA as Part of the Bio Design Challenge in 2017. "Bio Furniture Inc" was also displayed as an installation at the SVA in Manhattan. Tiffany works in interdisciplinary media, prominently photography, poetry, interactive time-based media, video, sculpture and installation.
Tiffany recently showed in OCAD U's Grad EX in 2019. Her thesis work in completing her BFA, "Just Another Little Thing, Hanging Over Your Head" focuses on Tiffany's written archives, coming to terms with the past, and primarily explores destruction as a form of creation.
Select Past Exhibitions
2017
2019
2016
2018
2016
2017
SHARE THIS ARTIST
What do you mean, "try"?
Try-before-you-buy with a 3 month rental. 100% of your rental payments go towards the purchase (interest free). Message the artist directly, and start the conversation.
---
Art made (truly) affordable
We make it easy for you to try art with smart payment plans and try-before-you-buy models.
See How It Works
---
You're covered.
Artwork protection is included on all art rentals up to $5K. Our Customer Care team is always here to help.
Contact Us
---
Unlock Trade Access
For industries including interior design, film/TV production, & real estate staging: rent original pieces that fit with your project vision, budget and timeline.
Apply for Trade Access
---
1% from every transaction goes towards SKETCH WORKING ARTS.